Welcome to the
Weserschlößchen Hotel
Water is the elixir of life – and in our hotel you could not be closer to it.
The sound of the River Weser creates the ideal backdrop for your stay in the geographical centre of Lower Saxony, where epicurean delights also await you
Our 3*** Superior Hotel, located on the outskirts of the historic old town of Nienburg, at the point where the Steinhuder Meerbach tributary flows into the River Weser.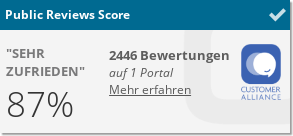 IN THE HEART OF LOWER SAXONY
SURROUNDED BY WATER
The Weserschlößchen is a comfortable 3-star superior hotel located directly on the banks of the Weser River. Its waterfront location creates an ambiance that is unparalleled in the region. At our property, the Meerbach flows into the Weser, which is the longest river in Germany that runs entirely within the country.
You will find our hotel at the geographical center of Lower Saxony, approximately 70 km between the Hanseatic city of Bremen and the state capital of Hannover.
Hotel Weserschloesschen – overnight accommodation and good food in Nienburg on the River Weser.
Whether for a family holiday or a business conference, relax and let the staff at the Hotel Weserschloesschen take care of you.
Bridge restaurant
In the Summer on our spacious terrace, or all year round in our Bridge Restaurant spanning the Meerbach tributary: enjoy good food coupled with a fantastic view. Our menu includes regional specialities, Mediterranean cuisine and vegan dishes.
Special offers
Package offers every season and special arrangements over Bank Holiday weekends: click here for more information about our offers.
Conferences in Nienburg
We can vary the room size to suit the number of participants you are expecting. And if you require assistance with the technical equipment, we will also be happy to help. Take advantage of our conference package.
Cyclists welcome
Taking a cycle trip along the River Weser? Treat yourself to a welcome break and stop off at our hotel. If you would like to go for a ride, but do not have a bicycle with you, we have bikes and e-bikes for hire (prior notification needed).
Functions
Take advantage of our group discount for larger functions, business events and private family parties of 10 persons or more. Are you planning a wedding or other private function? We can draw up an individual arrangement for you, including or excluding overnight accommodation.
Did you know?
It was Senator Bernhardt who came up with the idea in 1844 to establish a summer establishment called "Bey der Mühlen," which he named "Weserpavillon." The "Weserpavillon" served as a meeting place for the citizens of Nienburg and a destination for many people from Hannover and Bremen. Therefore, in the early 20th century, August Meyer decided to construct a new building based on the plans of the esteemed architect, Oberlehrer Böhm. Two years later, the new "Weserpavillon" was inaugurated. Then came the First World War, and the "Weserpavillon" was renamed the "Weserschlößchen" because French terms were now frowned upon. The "Weserschlößchen" gained regional recognition.
With our renovation, we aim to carry on the traditions of the hotel. With exceptional warmth and hospitality, our goal is to meet your expectations.