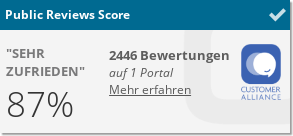 Festivities
Treating the guest like a king
is our top priority.
Our various premises offer excellent conditions for events ranging from 40 to 450 people. The romantic location by the rushing Meerbach and the wide view over the Weser River banks provide an ideal environment and backdrop for weddings, anniversaries, birthday parties, or presentations.
During the warmer summer months, we are pleased to serve you regional specialties such as the renowned "Nienburg Asparagus" or create various individual buffets according to your preferences on our Weser Terrace. Our friendly team will be happy to assist you in selecting beverages, menus, or organizing additional services and special equipment.
Full-service for us means intensive customer care, professional advice, fast and reliable implementation, and excellent quality of delivered goods and services.
Personalized care is essential to us. We are happy to support and advise you in choosing the food, drinks, and decorations for your celebration, anniversary, or business dinner.
Simply arrange a non-binding appointment with us, so we can discuss your wishes and ideas for your event.
We would be delighted to welcome you and your guests to our establishment.
In the heart of lower saxony
Surrounded by water
Please contact us every time
Call us:
05021 62081
I agree that my details from the form to answer my request will be collected and processed. The data will be deleted after your request has been processed.
Hinweis: Sie können Ihre Einwilligung jederzeit für die Zukunft per E-Mail an info@weserschloesschen.de widerrufen. Detaillierte Informationen zum Umgang mit Nutzerdaten finden Sie in unserer Privacy statement